NASSCO's in-house magazine by employees and for employees.
CURRENT EDITION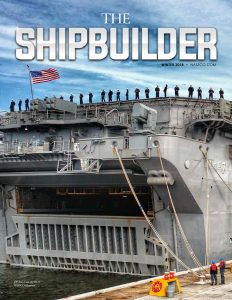 Department Spotlight: Waterfront Services. Learn more about the NASSCO Waterfront Services Department's critical role in supporting the company's repair and new construction activities.
2018 ARCHIVES
2017 ARCHIVES
HAVE AN IDEA FOR A FUTURE EDITION OF THE SHIPBUILDER?
Contact NASSCO Communications at communications@nassco.com.