NASSCO's in-house magazine by employees and for employees.
CURRENT EDITION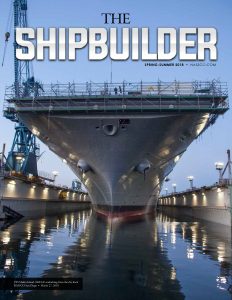 [Spring/Summer 2018 – English]
Spring/Summer 2018 Department Spotlight: Repair Production. Learn more about the NASSCO Repair Production Department's critical role in supporting the repair and maintenance of our nation's ocean-going ships.
2017 ARCHIVES
HAVE AN IDEA FOR A FUTURE EDITION OF THE SHIPBUILDER?
Contact NASSCO Communications at communications@nassco.com.