Capable of manufacturing steel plate as thin as five millimeters, the new panel line is the first of its kind in U.S. shipbuilding to combine the most efficient and effective thin plate panel production operations into a single facility.
SAN DIEGO – On Wednesday, August 2, General Dynamics NASSCO began construction on a new panel line designed to increase efficiencies in the shipbuilding process.
With an output as thin as five millimeters, the new panel line will significantly improve NASSCO's ability to manufacture all steel structures—especially thin plate—and will double steel processing and production rates. Thinner plate allows for the design of increasingly cost-effective and fuel-efficient vessels.
"NASSCO recently delivered ten ships in just 20 months, including the world's first LNG-powered containerships and the most economical and environmentally friendly tankers to service the Jones Act trade," said Kevin Graney, president of General Dynamics NASSCO. "This historic milestone marks the largest output of ships from a U.S. shipbuilder in a single period of time since WWII. We hope to build upon this momentum with our new and improved panel line—a critical piece of infrastructure in the shipbuilding process."
The new panel line will benefit future shipbuilding programs, including containerships for commercial customer Matson, Inc., and fleet replenishment oilers for the U.S. Navy.
NASSCO is the only major shipyard on the West Coast of the United States conducting design, construction and repair of commercial and U.S. Navy ships. In the past decade, NASSCO delivered more than 30 ocean-going ships to government and commercial customers.
For more information, about General Dynamics NASSCO, a business unit of General Dynamics (NYSE: GD), visit www.nassco.com.
# # #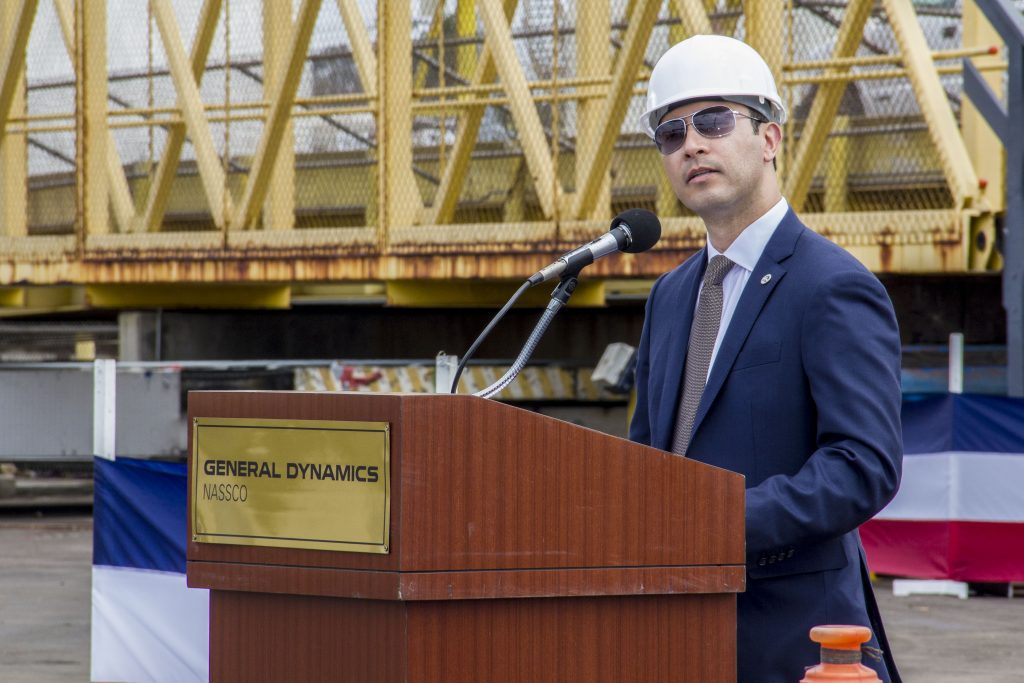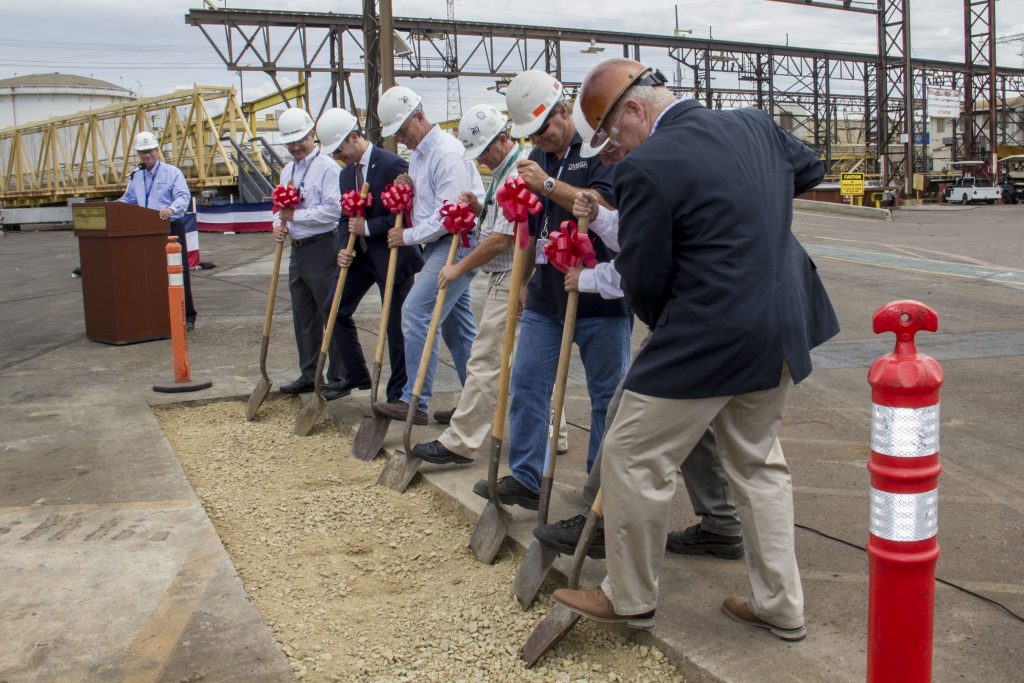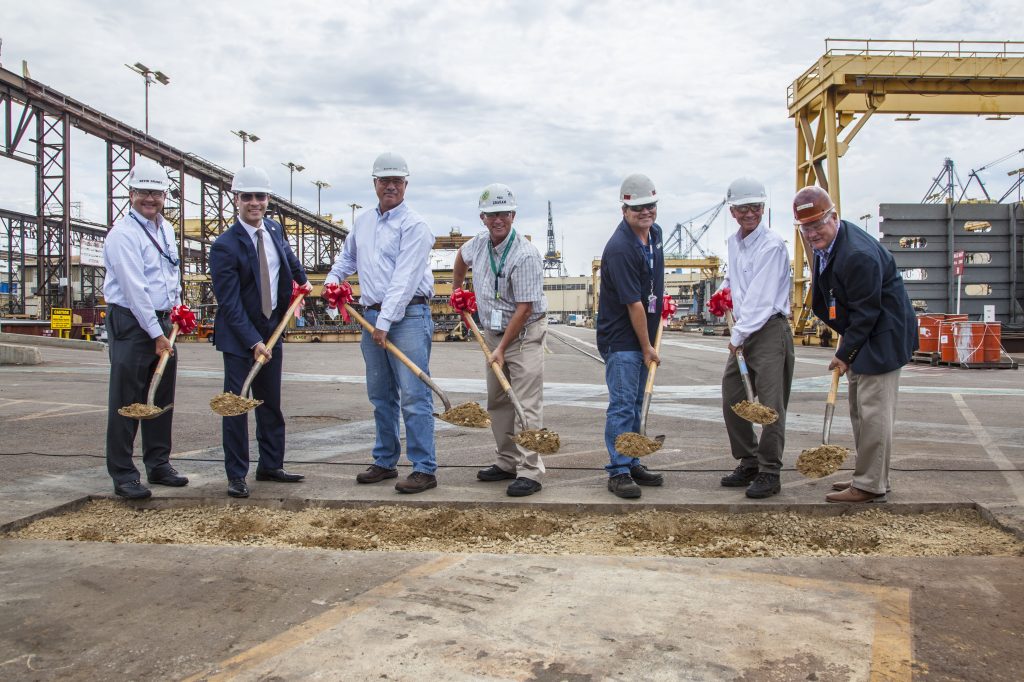 From left to right: Kevin Graney, president, General Dynamics NASSCO; The Honorable Rafael Castellanos, vice chairman, San Diego Unified Port Board of Commissioners; Geno Martinelli, facilities and maintenance superintendent, General Dynamics NASSCO; Graham Dodd, director of steel, General Dynamics NASSCO; Greg Lewis, president, Omega Industrial; Jim Quagline, facilities project manager, General Dynamics NASSCO; Mike Williamson, president, Pacific Coast Iron.