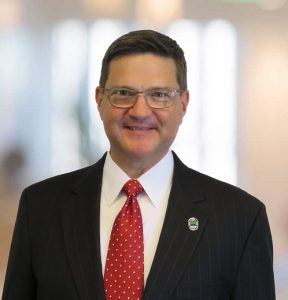 One of NASSCO's four goals is 'Secure Our Future.' While securing our future can often be thought of as winning the new construction and repair contracts that sustain us, it must also be thought of more broadly. Securing our future also means being good stewards of the natural resources we are blessed with – the land, the air and the water – for ourselves and for our children. Just as we must actively care for each other when it comes to shipyard safety, we must actively care for the environment.
As we celebrate Earth Day in our communities tomorrow, I want to thank and acknowledge the entire NASSCO team for your commitment to environmental stewardship and sustainability each and every day.
Each of us has an important role to play and each of us can make a difference. It is small, individual contributions that enable our organization to create and sustain a much larger impact. By doing things the right way—reducing energy consumption, meeting our obligations in accordance with a wide range of permits and regulations, properly managing waste and recyclables in our individual workspaces, working carefully to prevent potential spills, submitting ideas to improve our environmental initiatives and processes, and much more—we are each doing our part.
It takes diligence to do things the right way – every day – and every positive inspection and audit means that someone has done the right thing. Thank you.
Our efforts go beyond our shipyards and facilities. Every year, our employees, co-contractors, and our families show appreciation for our planet in various forms. For example, NASSCO's Community Clean-Up and Restoration Committee serves as a driving force for multiple community projects in San Diego. In Norfolk, our annual 'Tacos for Trash' community beautification event is picking up momentum.
To our employees, co-contractors, and our families: thank you for actively caring. By each of us doing our part, we are working together to secure our future.
Sincerely,
Kevin M. Graney
President