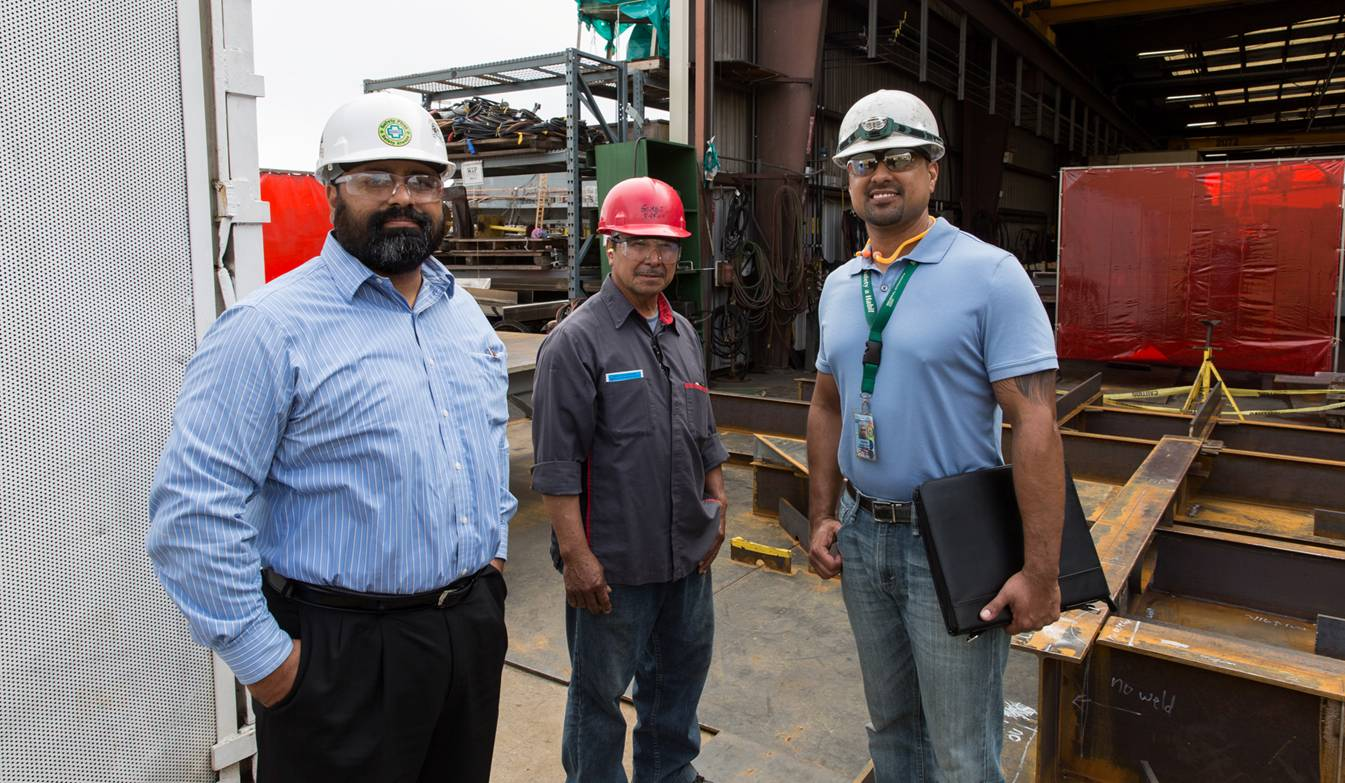 Meet Jose Gomez. He just retired from NASSCO after 42 years.
Meet Ricardo Gomez. He has been at NASSCO for 21 years.
Meet Daniel Gomez. He has been at NASSCO for 19 years.
"When I was a little kid, seeing my Dad giving the family a sense of security and seeing him as a provider… that encouraged me to work at NASSCO as well. To see a ship come together, piece by piece, is definitely something special and something we are all proud of." – Daniel Gomez, Area Manager Repair
"My father showed me how to be a good worker. The sky's the limit here… there's opportunity everywhere. NASSCO has allowed me to have the time to spend time with my family… we build the best ships in the world… but we're also about the people here in San Diego and the communities in which we serve." – Ricardo Gomez, Outfit Engineering
Click on the video above to watch their story.
---